Neubert, Berlín, Smíchov
NEUGRAF's industrial style, which combines early industrial era materials with soft glass and steel adornments, gives a nod to the historical character of the Smíchov District, particularly the famous Václav Neubert Print Shop that once stood here.
The public areas in the courtyard and on the terrace-like roof, which features relaxation zones with benches and chaises lounges, are modeled after the cosmopolitan living style of Western European metropolises.
"Smíchov is one of Prague's new centers. To me, its character is most reminiscent of Berlin, where new buildings harmoniously complement the historical structure of the city's streets," says architect David Chmelař in describing his inspiration for the public areas and interior design of apartments in NEUGRAF.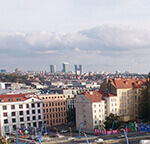 Upper floors with a view to the panorama of Prague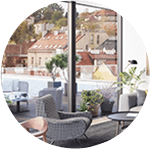 French windows
Rooftop gardens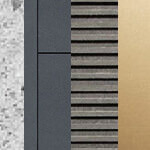 Combination of materials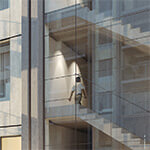 Glass staircase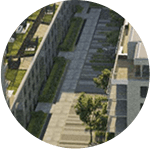 Common courtyard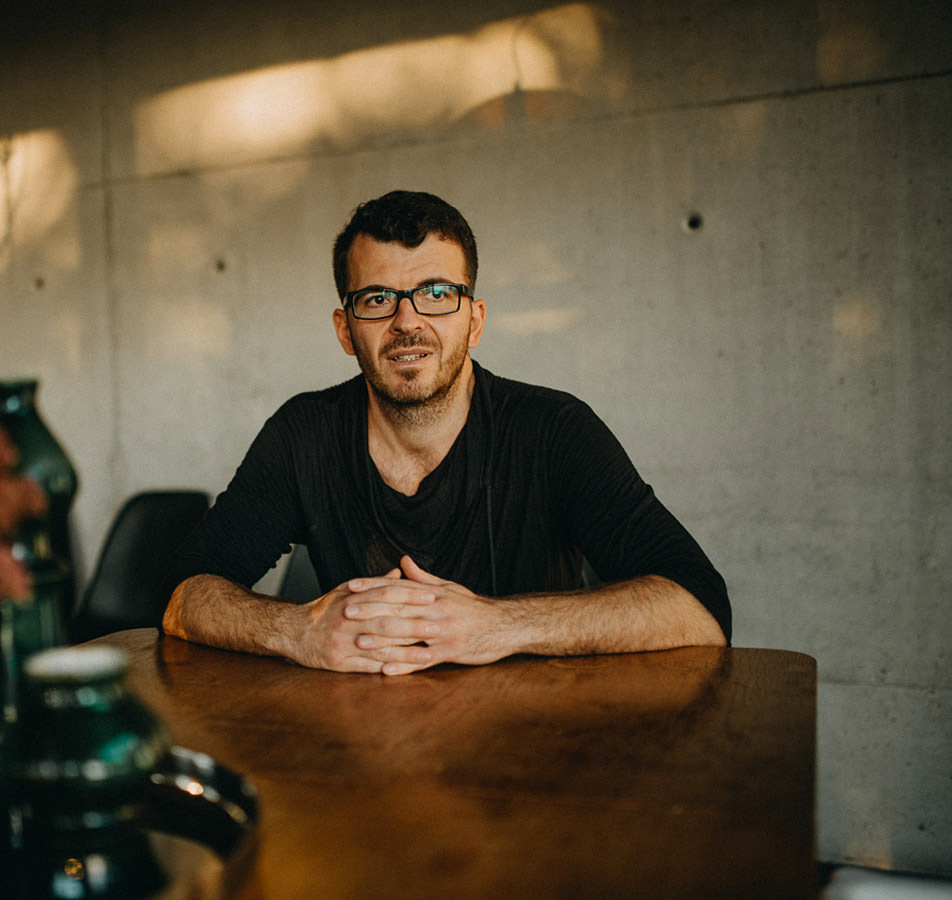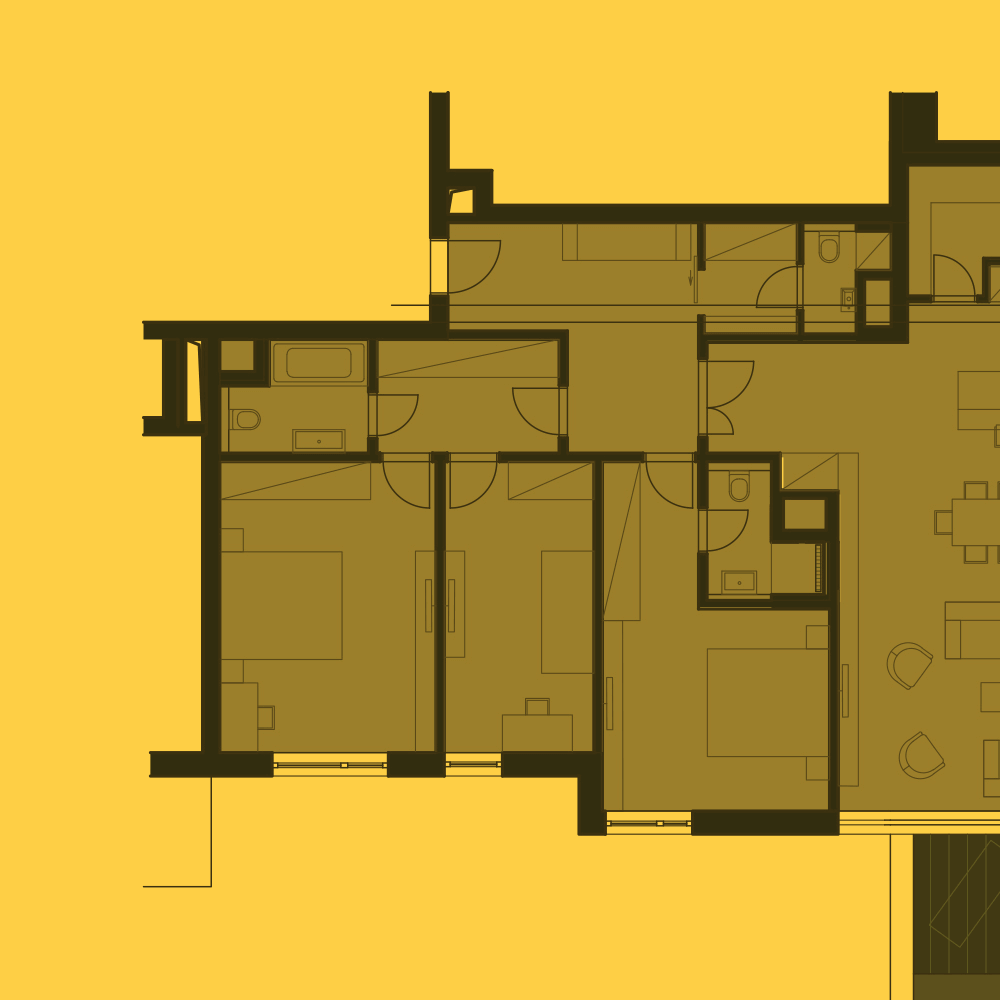 Chmelař
architekti
Since 1998, the Chmelař architekti studio has been engaged in complex project activities: from the solution of large residential units through the reconstruction of public areas, commercial administrative buildings, design of residential and family houses to solutions for interiors for demanding clients.
The NEUGRAF project under their baton creates the interior part.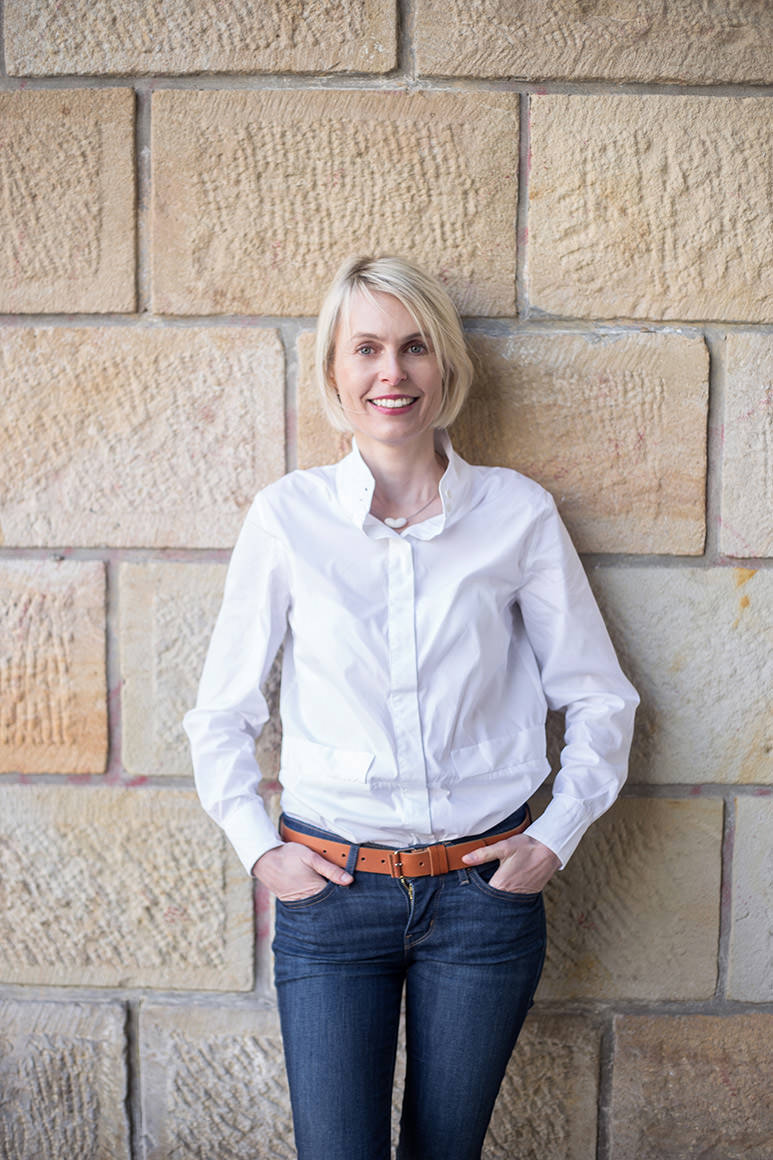 Šmídová
Landscape Architects
The studio established in 2002 is focused on landscape architecture. The studio always offers more than mere decoration whether you mean parks, public spaces in towns or family gardens. Using greenery and other natural elements, the studio creates space that has a clearly defined goal beforehand.
The NEUGRAF project creates a garden design within the compound, including a shared roof.